Steven Kane
Chief Executive Officer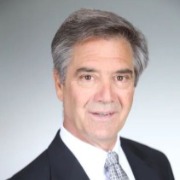 Steven Kane has more than thirty years of experience in the medical device/biotech arena. Mr. Kane served as President and Chief Executive Officer of Patient Safety Technologies, Inc., a publicly traded medical device company.
Earlier in his career, Mr Kane was President and Chief Executive Officer of Protalex, Inc., a publicly traded drug development company, and held executive level sales and marketing positions for Aspect Medical Systems, Pyxis Corporation, Eli Lilly and Company, and Becton, Dickinson & Company.


While at Aspect, as VP of Sales and Field Operations, he was instrumental in growing the company's sales from under $1 million to a run rate of $48 million in two and a half years, resulting in an initial public offering (IPO) in January 2000 that ultimately led to its market capitalization reaching in excess of $1 billion. At Pyxis, as Eastern Area VP Of Sales he helped position the company for an IPO in 1992 and held increasingly important sales and marketing positions until it was acquired by Cardinal Health Inc. for $920 million.