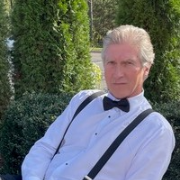 Founder, Chief Medical Officer
Dr. Leon DeJournett has more than thirty years of experience working in the intensive care unit (ICU) setting. Dr. DeJournett first became interested in glucose control in the ICU setting in 2007. After performing an extensive review of the literature in this area, he realized that the control methods in use at that time would not be able to provide safe and effective glucose control as they were not capable of keeping up with the highly dynamic glucose versus time curve seen in ICU patients.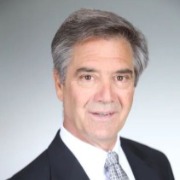 Chief Executive Officer
Steven Kane has more than thirty years of experience in the medical device/biotech arena. Mr. Kane served as President and Chief Executive Officer of Patient Safety Technologies, Inc., a publicly traded medical device company.Earlier in his career, Mr Kane was President and Chief Executive Officer of Protalex, Inc., a publicly traded drug development company, and held executive level sales and marketing positions for Aspect Medical Systems, Pyxis Corporation, Eli Lilly and Company, and Becton, Dickinson & Company.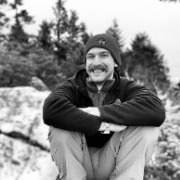 Chief Technology Officer
Jeremy DeJournett serves as the technical lead and acting Chief Technology Officer for Ideal Medical Technologies. He graduated from the North Carolina School of Science and Mathematics in May 2012, and completed a Bachelor's of Science in Electrical Engineering from the University of Illinois at Urbana-Champaign in May 2018.While in school, he worked with a NASA funded CubeSat lab through the Satellite Development Organization, and successfully delivered the CubeSail satellite to Rocket Lab in March of 2018. He was responsible for delivering high level technical reports to principal investigators, as well as translating requirements into technical specifications for the embedded software development team that he led. He streamlined the team's development process by automating toolchain deployment, centralizing documentation, and increasing developer access to technical knowledge. He also actively recruited for the team, building it from 2 active developers in September 2016 to 15 in May 2018.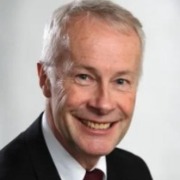 Advisory Board
Mats Wallin is both an engineer (M.Sc.) and a board certified MD (Anesthesiology and Intensive Care), and holds a PhD in Endocrinology. He is an internationally trusted leading expert in medical devices for anesthesia and intensive care and has recently retired from his position as Medical Director at Maquet Critical Care AB (MCC), one of the world's largest ICU-ventilator suppliers and a subsidiary to Getinge AB. At MCC he was responsible for medical affairs and pre-clinical and clinical research in anesthesia and advanced monitoring enabling two new class II (Flow-i, EIRUS-monitor), and one class III (EIRUS-CVC), products entering the market. Maquet's advanced anesthesia machine - Flow-i is the only anesthesia machine with ventilator performance as an ICU-ventilator and has been successfully used in ICUs during the Covid-19 pandemic. The EIRUS- system is a continuous accurate blood-glucose monitoring system for ICU-patients based on a special CVC with a micro-dialysis membrane and two extra ducts used for the blood glucose monitoring function.